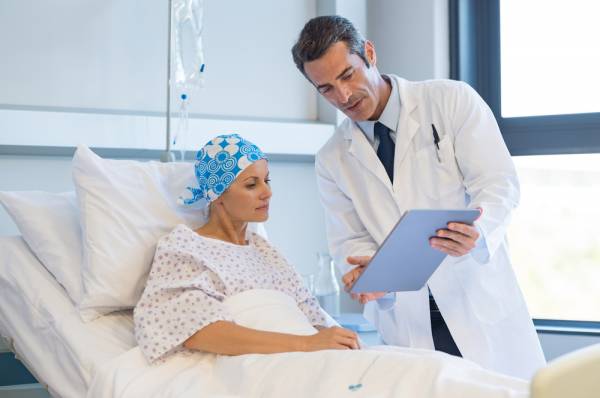 Breast, Bone or Brain Cancer Specialist – What Is Their Job Role And How Can They Help?
Sometimes there is a need to be referred to a cancer specialist when your local GP has spotted something unusual. While this can be worrying for patients, it doesn't necessarily mean that cancer is always present. However, it is important that the appropriate checks are carried out by a suitable specialist.
Whether this is a bone cancer specialist, a breast cancer specialist or a brain cancer specialist, they will have an important role to play in your medical journey - but before we go into what that role is and how they can help, it's worth taking the time to explain a little more about cancer itself.
Cancer information – What exactly is it?
According to the NHS, the latest figures suggest that 1 in 2 of us will get some form of cancer in our lifetime. While that may sound pretty ominous, it's worth pointing out that cancer takes on many forms and affects patients in different ways.
To simplify matters, the term cancer refers to abnormal growth of cells. They can form in organs such as the heart, lungs or kidney, or body structures such as the bone or blood. Cancer cells are tiny in size but can be many in number because they have lost the ability to cease growth. Sometimes these abnormal growths will present in the form of tumours, or they may be detected in other ways like blood tests.
Cancer can develop practically anywhere in the body and this is why there are field specialists (oncologists) who are experts in a particular type of cancer. This could be medical professionals who deal with basal cell carcinomas, squamous cell carcinomas, and melanomas (skin cancer oncologists), leukaemia ( haematologist-oncologists), or multiple myelomas (orthopaedic/bone oncologists).
What about survival rates?
According to cancer research UK, despite the fact that the disease is detected in approximately 1000 new patients every single day, over 50% of cancer cases survive for 10 years or more. While some cancers have a greater survival rate than others, typically, just 40 years ago, survival rates were less than half at approximately 24%. This is due to a rise in advanced research and technology and of course, the expertise of specialist cancer doctors/oncologists.
So what is the job role of an oncologist and how can they help?
An oncologist specialises in diagnosing and treating patients who have cancer. Their job role is to manage a patient's care throughout the course of the disease. His or her role includes:
A thorough description of the diagnosis in patient-friendly terms and an explanation of the staging of the cancer – where it is located, where (if at all) it has spread, and whether it may affect other parts of the body
Talking about the various treatment options available and delivering the right and balanced information. This enables the patient to make a fully-informed decision
Delivering quality and compassionate care - using the latest technology and techniques available where possible
Managing patient symptoms – Helping patients to better manage any symptoms or side effects of both cancer and cancer treatment.
So, whether you need to see a bone cancer specialist, a breast cancer specialist or a brain cancer specialist, although treatment patterns and types will vary, patients will need care management from their specialist oncologist and their team.
What type of oncologists could you expect to see?
Since most cancers are treated using a combination of therapies, there is a strong chance that you will see several different types of oncologists who collaborate to bring about complete patient care. These include:
Medical oncologists
Medical oncologists are trained to treat cancer patients using a variety of hormonal therapies, biological therapies and chemotherapy. Patients will often consider a medical oncologist to be their primary cancer care doctor. They help patients to manage side effects and monitor and maintain patient well-being. In most cases, patients will also follow up with a medical oncologist after their treatment is completed.
Radiation oncologists
If you need radiation treatment as part of your cancer care, then it's highly likely that you'll see a radiation oncologist. Many brain cancer specialists are also radiation oncologists. They utilise high-energy photon beams to aid in the destruction of any individual cancer cells. While some cancers respond better to small pockets of radiated material placed within a cancer-cell cluster, other treatments require highly targeted or intense beams of radiation known as radio-surgery.
Surgical oncologists
If a doctor suspects that you may have cancer, then a surgical oncologist is probably one of the first specialists that you will see. Surgical oncologists often run prognosis tests by removing small areas of tissue from the affected area (a biopsy) so that it can be thoroughly checked for the presence of cancer cells. If cells are detected, then you may need to revisit the surgical oncologist for cancer removal surgery. Typically a breast cancer specialist may also be a surgical oncologist.
Haematologist-oncologist
When you have suspected leukaemia or lymphoma then you may see a haematologist-oncologist. They are trained to detect, diagnose, and treat all types of blood-related cancers. In some cases, they are also able to detect bone cancer and as such, they can then refer you to a bone cancer specialist. In addition, they are trained to assist with other blood-related disorders that are not cancerous such as sickle-cell anaemia and haemophilia. Because of this, patients may be referred to an oncologist even when they don't have cancer.
It's worth remembering that oncologists are true specialists in cancer care and cancer treatment. They have access to the latest proven treatment, techniques and drugs and are the 'go-to' medical professionals for cancer care.
Here at UK-Oncology we're dedicated to helping you find the right oncologist for you. Whether that's a top breast cancer specialist, a local bone cancer specialist or a renowned brain cancer specialist, we give you access to some of the best experts in cancer treatment across the UK. To find out more, make an enquiry by visiting our website at UK-Oncology-com today.