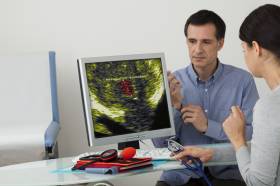 Back in 2009, a 14-year-long global study was completed which surveyed over 25 million cancer patients and their outcomes. The aim of the study was to initiate a worldwide surveillance of survival rates across a variety of cancer types which was in reality, previously unknown.
After a huge undertaking and many years in the planning, findings strongly suggested that people who suffer from cancer have a significantly better chance of a positive health outcome in countries where they have direct access to a cancer specialist or consultant.
Whether this is a bone cancer consultant, a brain cancer consultant, or a breast cancer consultant isn't important. The key point is that direct access saves lives!
What the survey showed
Initial research involved 279 cancer registries spread across 67 countries and figures stated that there was as much as an 11% difference in one-year survival rates in those people who had direct access to an experienced consultant.
To put this into perspective, in the UK alone, over 360,000 people are diagnosed with cancer every year – that's a little under 990 people every single day! Given those rates, a further 39,600 potential lives could be saved by seeing a cancer-specific specialist earlier on in their cancer journey.
Here at UK Oncology, we've also experienced first-hand the positive impact our direct and speedy access service has had on patients. We give people the chance to seek out the best cancer specialists/consultants in the UK without the need to be referred to a GP.
For many of our customers, this had led to cancer being detected earlier and as a result, has reduced the need for invasive or complex treatments and inevitably, improved outcomes.
Why speed matters!
There is no denying that early diagnosis and treatment saves lives. Data shows, for example, that 95% of patients with stage 1 bowel cancer will survive for 5 years or more, but this is reduced to just 7% if the condition isn't diagnosed until stage 4.
Understandably, individuals may feel nervous or worried about visiting their local GP with potential symptoms and this is another reason why a direct access approach works so well…
By providing an alternative route to help, patients can benefit from access to some of the best breast cancer consultants, bone cancer consultants and brain cancer consultants in the country. These are specialists who are leaders in their field, many of whom themselves have access to ground-breaking treatments and techniques related to your condition.
Take breast cancer, for example. A report from the Royal College of Surgeons states that just 48% of women were offered reconstructive surgery in 2018/19 after breast removal. Even then, they weren't always offered the latest proven techniques such as DIEP reconstruction. This could be down to the cost of the treatment and the limited expertise of those who can perform it.
Irrespective of surgical techniques however, perhaps the most important factor is that highly skilled specialists can pick up on signs or symptoms that other doctors may inadvertently miss or misdiagnose.
Historically, for example, some cancers are more difficult to diagnose than others. Brain cancer is a case in point. If a tumour occurs in unobvious areas of the brain it can cause vague symptoms which are extremely easy to misdiagnose or worse still, miss altogether. These include a clumsiness of the hand when performing day to day tasks or subtle changes in personality.
As such, the patient in question would stand a much better chance of a sound and proper diagnosis and inevitably, a higher probability of survival, if they were being treated by a brain cancer consultant in the very early stages.
Getting a second opinion
At UK Oncology, in addition to direct and speedy access to top specialists for diagnosis, patients can also meet with our consultants to get a second opinion. This gives patients the chance to discuss their condition with a bone cancer consultant, a breast cancer consultant or any other cancer-specific consultants when they are not happy with an initial diagnosis.
As the prevalence of cancer increases, so too does the increased demand for the right diagnosis and early treatment. As a result, it makes real sense that every person has easy and speedy access to top specialists that deliver fast, effective and life-saving care.
To find out more, or if you would like to book a consultation, visit our website at Uk-Oncology.com today. We can help you to find the right specialists for your condition.