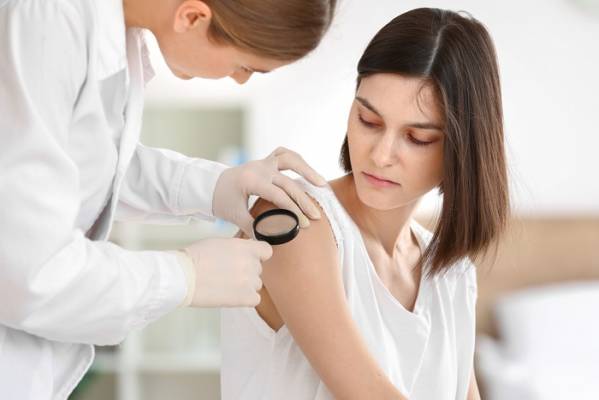 If you or a family member have recently been diagnosed with cancer, your doctor will refer you to an oncologist. Understandably, some people will want to take as much control of their treatment as possible. More often than not, this means choosing the right doctor from a range of oncology specialists in the UK.
The oncology specialist you choose is going to play a big part in - and influence every bit of - your ongoing care. Therefore, it's highly important that you feel comfortable with the doctor's level of expertise and his or her approach.
This should be paramount and irrespective of whether you're seeking out the best oncologist in London or one of the top oncologists in the UK. The doctor in question will work closely with you, your family and support staff to ensure you get the best treatment possible, so here are some top tips to finding the right oncologist for you.
Start by collecting names
Naturally, this is always a good starting point. Try Googling 'private cancer treatment centres UK' for example, or 'top oncologists in the UK'. Also, you could search for 'breast cancer specialists UK' or whatever type of cancer you have. Alternatively, you could visit a site like UK-Oncology.com and let their database do the work for you.
Finally, how about good old-fashioned recommendation. Do you know anyone who has previously been treated for the same type of cancer? What were their experiences of the doctor in question?
Whatever way you choose, this should be sufficient enough to give you a list of oncologists currently practising in the UK.
The next step is to whittle them down…
Do they specialise in your type of cancer?
While it may sound somewhat obvious, you should be looking for an oncology specialist in the UK who is experienced in treating the specific type of cancer you have. Are they up to speed with the latest treatment techniques? Do they have a good understanding of the stage of your disease and are they able to deliver an individualised treatment plan based on your specific needs and requirements?
What about their experience?
Look at how long they have been in practice and how many patients they have treated. For rarer types of cancer, have they treated similar cases and if so, how many do they treat each year?
Do they work closely with a support team such as a counsellor, a registered cancer care nurse, or a family support worker and how do they involve these people in your ongoing care?
What about clinical trials? Have they been involved in or conducted clinical trials?
As a pointer, some sites including UK Oncology.com will allow you to search for top oncologists in the UK currently running clinical trials.
Evaluating their credentials
Now you know that your database of oncologists specialise in your type of cancer and have good experience in this field, the next step to take is to evaluate their credentials. Research the oncologist in question online.
Have they received any specialist/advanced training? Are they a board-certified oncologist? This can be checked on the List of Registered Medical Practitioners (LRMP) which is a database for medical professionals currently permitted to work in the UK. Do you know anyone who has been treated by them? What about testimonials? Do you have access to any?
Deciding on your priorities
When choosing the right oncologist, it's important to think about what you want. Do you need treatment in your local area or are you prepared to travel to the best oncologist in London per se? Do you need immediate availability, or are you prepared to wait a week or two?
If it's a particularly sensitive issue, would you prefer to see a specialist of the same sex?
Whatever concerns you have, remember they are all equally relevant, so be as thorough as you like.
Meet the consultant and their team in person
First impressions are usually very telling so if you have whittled your oncologists down to maybe one or two, it really is worth trying to meet them in person.
Hint – the way your enquiry is initially dealt with, is always a good indicator of how you will be cared for during your treatment.
Remember at this stage, it's purely a consultation. If you don't get a good vibe or don't feel entirely comfortable, you don't have to proceed with any treatment. You may have to pay again for any subsequent consultation, but this is undoubtedly better than pursuing treatment with an oncologist you perhaps don't feel comfortable with.
So there you have it… how to choose the right specialist for you!
Understandably, this can be quite a stressful time and perhaps you don't want all the hassle of carrying out endless research to find the right oncologist. For this reason, we can help.
Here at UK Oncology, we have one of the largest databases of oncology specialists in the UK. A quick search will give you instant access to a range of medical professionals, while our easy-to-use filters allow you to quickly screen specialists to choose only those specific to your needs.
You can browse in the comfort of your own home, choose a consultant, and even book an appointment. At UK Oncology, we're here for you when you need us most!
If you would like to contact us regarding your treatment, diagnosis or simply have a general enquiry about how we can help, do not hesitate to contact us using the form provided or email us at info@uk-oncology.com and we will respond as soon as possible.